We optimize Microsoft Dynamics ERP software, including GP, SL, and CRM, to improve your competitive advantage
For more than 15 years, Advanced Solutions has provided essential Microsoft enterprise resource planning (ERP) solutions for small- to medium-sized businesses. We know your business, understand your industry, and can help you identify the right software to help you gain an advantage over your competition.
Our superior ERP implementation and customer services include:
Needs analysis
Industry knowledge
Accounting acumen
On-time project management
Full-service Microsoft IT infrastructure
Reporting expertise
We also offer the industry's widest variety of Microsoft-based ERP solutions and technologies, without the complexity of multiple vendor relationships. We combine best industry practices and centralize them under one point of accountability, allowing us to deliver unparalleled efficiency and helping our customers gain the full benefit of Microsoft's products. We have the experience, training and education to deliver world-class results.
Our Microsoft ERP Solution software includes:
Our mission is to help businesses dominate their industry. Let us help you identify the best Microsoft Dynamics ERP solutions and configuration for your company. Call us today! (877)590-4ERP.
Our Locations: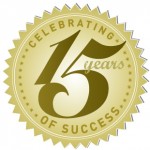 We provide excellent service and IT support. We have offices to help implement Microsoft Dynamics in San Diego, Los Angeles, Orange County, San Francisco, Las Vegas, and Philadelphia.
Serving San Diego, Los Angeles, Orange County, and Riverside County
215 S Hwy 101, Suite 204
Solana Beach, California 92075
Serving San Mateo and San Jose
P.O. Box 6973
San Mateo, California 94403
East Coast Office
Serving Philadelphia, Baltimore, and New York
03 Longfield Road
Glenside, Pennsylvania 19038
Join us for a live Microsoft Dynamics Demo
Next Demo:
February 27, 2018 10:00 a.m. (PST)
Our Newsletters Will Keep You Current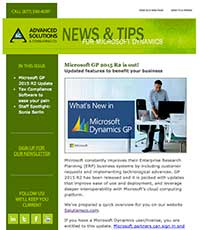 Follow this link!
Our Locations
San Diego, Los Angeles, Orange County, San Francisco, Las Vegas, and Philadelphia.

If we don't have a location in your city, we will happily travel to your facility.