Microsoft Dynamics GP, Let us help you install Financial Software that performs the Way You Want It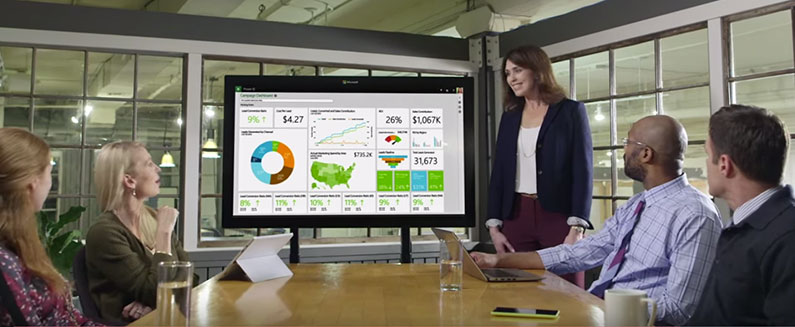 Is your accounting software laggy because of too many users or too many records? Or perhaps you want to customize your reports to a degree not allowed in your current system? Our enterprise resource planning (ERP) system Microsoft Great Plains software (Microsoft GP), is easy to deploy and easy to use.
People get it. Microsoft Dynamics Great Plains software looks and works like Microsoft Office. That means all personnel can jump right in and get to work.
It works the way you do. Microsoft Dynamics GP can be tailored for specific roles, giving employees the information they need for day-to-day work and facilitating problem solving for tomorrow.
It's on your terms. With Microsoft Great Plains, you have the flexibility to choose what works best for your office: In the cloud and/or on-premises systems. Employees can work anywhere—at your office, traveling, or at home.
Microsoft Dynamics GP helps connect the various moving parts of your organization, giving you higher quality visibility into and control over what's happening at any given time.
Human resources and payroll management: Support both people and payroll in one system.  Microsoft ERP tools help you smoothly manage your staff needs.
Financial management: Get better clarity on your numbers. MS GP can give you clear visibility into your cash flow and assets, help you manage costs, and control compliance.
Business intelligence and reporting: Make decisions based on intelligence, not emergencies. By reviewing relevant data and recommendations today, you will be better able to choose a course of action for tomorrow.
Supply chain management: Use your supply chain as a catalyst for growth. GP allows you to identify areas for improvement in your production and shipment schedules, assess inventory uses, and identify potential cost cuts.
Sales, service, and project management: Put customers first. Gain better insight and control of your business processes and exceed client and customer expectations through every step of their experience.
Want to gain the cutting edge over your competitors? ASC is a Microsoft Great Plains partner and has specialized in Microsoft ERP software for more than 15 years. We empower your business to gain the competitive advantage. Find out more information today!
Download our GP Information Sheet
See Microsoft Dynamics GP for Yourself!
(About 2 minutes each)
Gets you up and running fast
Helps you make smart decisions
Inspires people and boosts productivity
Our Locations
San Diego, Los Angeles, Orange County, San Francisco, Las Vegas, and Philadelphia.

If we don't have a location in your city, we will happily travel to your facility.