Microsoft ERP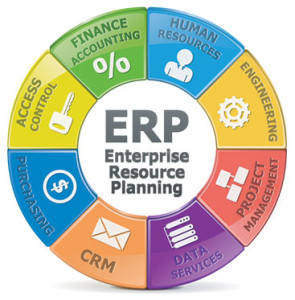 Advance Solutions and Consulting (ASC) understands that stretching every dollar of your company's budget is a key to your success. That's why we are proud to offer Microsoft Dynamics ERP software as a long-term solution to escalating IT expenses and ongoing technology problems that cost you time and money.
Enterprise Resource Planning (ERP)
Microsoft ERP software empowers your personnel to be more productive and enables your systems to adapt as you grow, while delivering the insight you need to respond quickly in an ever-changing world.
MS Dynamics ERP:
Scalable – your technology solution can grow and change as your business does
Affordable – enjoy cost-effective IT that's built with your company's budget in mind
Comprehensive – get everything you need, from cloud computing to business intelligence services
Efficient – streamline your business with technology that is built to increase efficiency and productivity
Flexible – customize a Microsoft ERP strategy that works for your unique organization
Microsoft Dynamics ERP
Microsoft Dynamics from ASC is a customizable suite of Microsoft ERP products that are designed to help you get the most out of your technology investments. With applications that give you better insight into what's really going on in your business, streamlining your organization has never been easier.
Microsoft ERP software allows companies of all sizes to manage their entire business organization, including:
Supply chain
Procurement
Human resources
Financials
Projects
The data this solution collects and analyzes will help you identify where to cut costs, improve efficiency, and make additional investments.
Advanced Solutions and Consulting provides Microsoft ERP solutions in San Diego, Los Angeles, San Francisco and nationwide to help our clients improve their business advantage over their competitors. Contact us for more information today!
Download PDF "Microsoft Dynamics Enterprise Applications for SMBs"
Our Locations
San Diego, Los Angeles, Orange County, San Francisco, Las Vegas, and Philadelphia.

If we don't have a location in your city, we will happily travel to your facility.